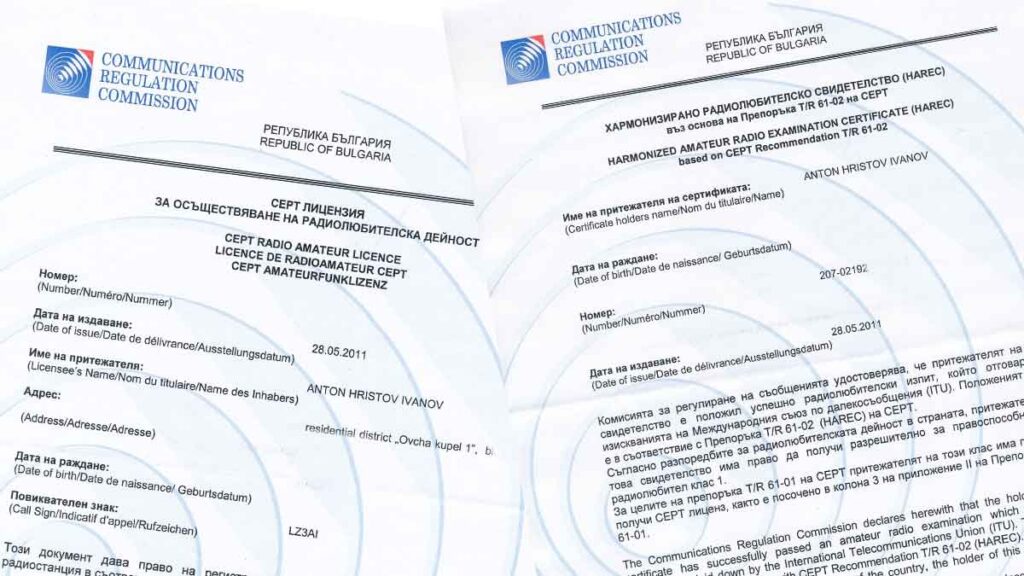 Radio amateurs Class 1, possessing an identification mark (initial, call sign) can request to be issued by CRC a CEPT and/or HAREC certificate of eligibility.
The CEPT certificate allows radio amateurs to carry out radio communications during a temporary stay in foreign countries that have acceded to Recommendation T/R 61-01 of the European Conference on Posts and Telecommunications (CERT).
The HAREC Harmonized Certificate allows radio amateurs holding it to carry out radio communications while abroad, regardless of the period of residence, in accordance with CEPT Recommendation T/R 61-02.